Get Your Next Book!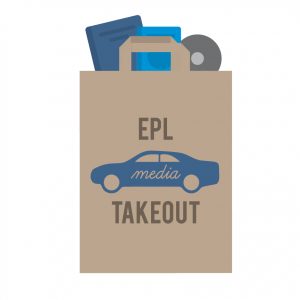 We have a new service, EPL Media Takeout! Just fill out the form and our expert staff will pull a mix of materials based on your responses and interests.
Things to know:
Notifications are sent when orders are ready for pickup
Takeout bags are available at the Drive-up window
Items are already checked out to promote quick and easy interactions. Simple present a picture ID or library card.
Limit one request a month per card
Disclaimer: There may be a delay in filling orders depending on the volume of requests. We have limited staff working in the building to allow for appropriate social distancing. Our goal is to get your materials to you as quickly as possible, while providing a safe work space for our staff. We appreciate your patience as we continue to navigate this unprecedented situation.
Do You Just Want a List?
Personal Reading Recommendations… It's What We Do!
Elmhurst Public Library offers you recommendations based upon your personal reading preferences.
• Send us an email listing three books you really enjoyed and one book you most definitely did not.
• Include your name, your preferred email address and your Elmhurst Public Library card #.
• Our librarians will recommend several titles based upon your stated preferences. You will receive these recommendations via email within a few days of your request.
• Keep the conversation going–let us know how it goes. The more we dialogue, the better we can tailor our recommendations for you!
For Adult and Teen recommendations, send your email to: reference@elmlib.org
For Kids recommendations, send your email to: kids@elmlib.org