High School Programs
Check us out on Instagram: @ elmteen
---
9th Graders are welcome at some Middle School Programs. Check individual listings for details.
High School Students are welcome at many Adult Programs. Check individual listings for details.
---
skip to: College+Career Central  •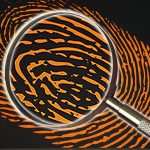 CSI: The Real Story
Saturday, April 22 from 11-12:30p.m. in the Large Meeting Room.
Would you know what to look for at a real crime scene? Get the scoop from members of the Elmhurst Police Department Evidence Unit. See real evidence collection equipment at this hands-on demonstration.
Register now in person, by phone, or here. For grades 6-12.
Magic: The Gathering Draft
Sunday, April 30 from 1:15-4:4p.m. in Meeting Room B.
Free Magic: The Gathering draft with the newest set! Join us for a no-cost Amonkhet booster draft and keep the cards. Presented with The Gaming Goat.
Register in person, by phone or here.
Cram for Exams
Saturday, May 20  –  Tuesday, May 23 in the First Floor Meeting Rooms.
Rooms will be open the following times:
Saturday, May 20 – 9:00am – 5:00pm
Sunday, May 21 – 1:00pm – 5:00pm
Monday, May 22 – 3:00pm – 9:00pm
Tuesday, May 23 – 3:30pm – 9:00pm
It's time to crack open the books at EPL! The 1st floor meeting rooms are available for you and your classmates to review the semester's work so you can ace those finals. Check back here in May for the exact schedule.
Need to cram with fewer distractions? Book a study room (up to a week in advance!) here to spread out and learn.
No registration required.
Google Cardboard
Program date is being changed to early June. Check back later for details.
Google Cardboard allows you to use your smartphone to take virtual tours, play VR games, and more. Stop by to see what your phone and Google Cardboard are capable of!
Register in person, by phone, or here.
---
College + Career Central
Nothing scheduled right now. Check back this fall.
---
College Test Prep Resources
Tutor.com Learning Suite has the "SkillsCenter Resource Library" (bottom left of page) which includes the "Test Prep Resources" section. This includes study help and practice tests.
Gale Courses offers more than 300 six-week courses taught by college instructors and experts.  Sign up to begin a course.  New sessions begin every month. Test Prep courses are found in the "Teaching and Education" section. View this tutorial on getting started.
Kaplan offers free practice tests and prep courses for the ACT and SAT. Start where it says "Challenge yourself with a free practice test".
---