Kids' Programs
By Age


Friday June 16th • 7:00 p.m. – 8:30 p.m.
Play EPL's version of Cutthroat Kitchen for a chance to win prizes. Each team has 25,000 Library "dollars" and a chance to spend those dollars on themselves, or to sabotage the other teams.
Saturday June 17th • 2:00 p.m. – 3:30 p.m.
Drop in anytime between 2-3:30 p.m. and create something awesome with our many LEGOs. Children under seven must be directly supervised by an adult.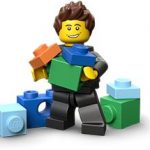 Monday June 19th • 3:00 p.m. – 4:00 p.m.
Build a complex LEGO creation and we'll display it in the Library.
Saturday June 24th • 2:00 p.m. – 3:30 p.m.
Bring a book or choose one of ours, and read aloud to one of our visiting therapy dogs. Register to read for one 15-minute session and get a sticker when you're done.