Kids' Programs
By Age


All Day until March 10th
Design an original bookmark for the Elmhurst Public Library! Based on a "Reading" theme, bookmark designs will be accepted February 1 – March 10. Winning bookmarks will be used throughout the library. Winners will receive copies of their bookmark and a gift certificate for Barnes & Noble. Pick up an entry form in the Kids' Library or download a copy.
Fridays in March 
Wind down at the end of each week during this four-week series. Learn simple moves and practices that you can use beyond the class to keep your body and mind serene.
Thursday March 1st • 11:30 a.m. – 1:00 p.m.
Drop in for a family-friendly movie and sit in one of our drive-in "cars." Snacks are allowed.
March: Ratatouille
Rated G, 111 minutes.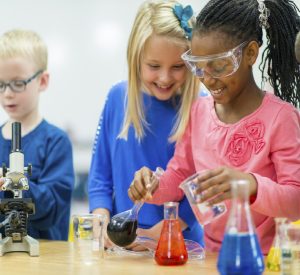 Thursday March 15th • 10:00 a.m. – 5:00 p.m.
Stop by the Kids' Library throughout the day to learn cool science facts and do simple hands-on science.
Saturday March 3rd • 11:15 a.m. – 11:45 p.m.
Celebrate all things Irish with a performance from the Trinity Irish Dancers of Elmhurst. Since 1982, Trinity Irish Dance has brought the art of Irish Dance to Chicagoland families. See students of all ages perform fabulous traditional Irish dance.
Tuesday March 20th • 4:00 p.m. – 4:45 p.m.
Bring your friends and build something cool! Use our LEGOs to create your masterpiece.
Friday March 23rd • 4:00 p.m. – 4:45 p.m.
Are you a LEGO fanatic? Accept the challenge to create an extreme masterpiece.