Kids' Programs
By Age


Thursday May 18th • 4:00 p.m. – 4:45 p.m.
Learn about the amazing life of the Monarch butterfly with Pat Miller, the Butterfly Lady. Biology, geography, and habitat studies all come together, and you'll learn how to attract Monarchs to your own backyard!
Saturday May 20th • 11:00 a.m. – 2:00 p.m.
Learn something new about a family member, or share a memory together. We'll have a room reserved for kids to interview elders about their life, or elders to interview kids.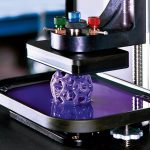 Thursday May 25th • 4:00 p.m. – 5:30 p.m.
Learn the basics of 3D design and printing. Turn your ideas into real objects.
Saturday June 10th • 2:00 p.m. – 3:30 p.m.
Bring a book or choose one of ours, and read aloud to one of our visiting therapy dogs. Register to read for one 15-minute session and get a sticker when you're done.