These three titles were singled out for their readability and potential to inspire thought-provoking discussion while introducing readers to new topics. One Book, One Community is an opportunity for the entire Elmhurst community to read and engage with the same book.
Vote to choose the book for the 2019 One Book, One Community read. The top pick becomes the focus of our summer reading program. Voting ends January 31. We'll announce the title in the spring issue of Fine Print.
---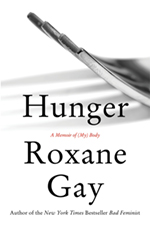 Hunger by Roxane Gay In her phenomenally popular essays and long-running Tumblr blog, Roxane Gay has written with intimacy and sensitivity about food and body, using her own emotional and psychological struggles as a means of exploring our shared anxieties over pleasure, consumption, appearance, and health. As a woman who describes her own body as "wildly undisciplined," Roxane understands the tension between desire and denial, between self-comfort and self-care. In Hunger, she explores her past—including the devastating act of violence that acted as a turning point in her young life—and brings readers along on her journey to understand and ultimately save herself.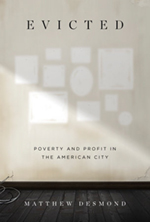 Evicted by Matthew Desmond Even in the most desolate areas of American cities, evictions used to be rare. But today, most poor renting families are spending more than half of their income on housing, and eviction has become ordinary, especially for single mothers. Desmond provides a ground-level view of one of the most urgent issues facing America today. As we see families forced  into shelters, squalid apartments, or more dangerous neighborhoods, we bear witness to the human cost of America's vast inequality—and to people's determination and intelligence in the face of hardship. Evicted transforms our understanding of extreme poverty and economic exploitation while providing fresh ideas for solving a devastating and uniquely American problem.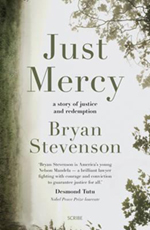 Just Mercy by Bryan Stevenson Bryan Stevenson was a young lawyer when he founded the Equal Justice Initiative, a legal practice dedicated to defending those most desperate and in need: the poor, the wrongly condemned, and women and children trapped in the farthest reaches of our criminal justice system. One of his first cases was that of Walter McMillian, a young man who was sentenced to die for a notorious murder he insisted he didn't commit. The case drew Bryan into a tangle of conspiracy, political machination, and legal brinkmanship—and transformed his understanding of mercy and justice forever. Just Mercy provides an inspiring argument for compassion in the pursuit of true justice.
---