2020 Book: We Fed an Island by Chef José Andrés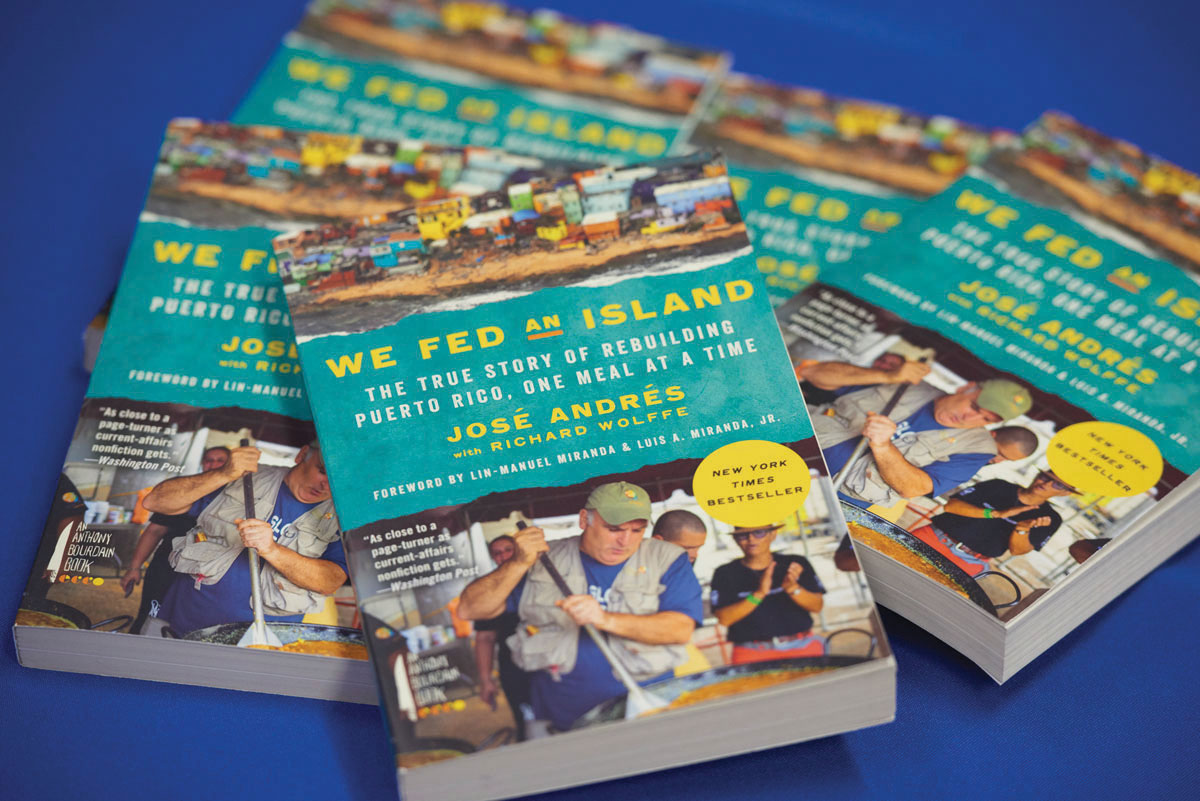 What is One Book, One Community?
One Book, One Community is an opportunity for the entire Elmhurst community to read and engage with the same book title. The Library offers discussions and programming around the book's topics. We encourage book clubs, families, and workplaces to consider using the title as a basis for discussion. We Fed an Island is available for EPL cardholders in book, audio, and digital format.
Why We Fed an Island?
Chef José Andrés arrived in Puerto Rico four days after Hurricane Maria ripped through the island, leaving the economy destroyed and most people with no clean water, food, power, gas, or means of communicating with the outside world. Andrés addressed the humanitarian crisis the only way he knew how: by feeding people, one hot meal at a time. From serving sancocho with his friend José Enrique in San Juan to eventually cooking 100,000 meals a day at more than a dozen kitchens across the island, Andrés and his team fed hundreds of thousands of people. At the same time, they also confronted a crisis with deep roots.
Based on the chef's insider takes as well as on his meetings, messages, and conversations in Puerto Rico, We Fed an Island movingly describes how a network of community kitchens activated real change, and tells an extraordinary story of hope in the face of disasters both natural and man-made, offering suggestions on how to address other crises.
Learn More
One Book, One Community Events
Previous One Book, One Community Reads
One Book 2019: Just Mercy by Bryan Stevenson
One Book 2018: I Am Malala by Malala Yousafzai
One Book 2017: Between the World and Me by Ta-Nehisi Coates