Looking for step-by-step tutorials, inspiration, ideas, and helpful hints all from real Makery users? You've found the right place. Check back often to see what else is being created at Elmhurst Public Library.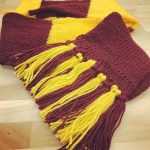 Knitted Wizard Scarf: Uses Knitting Machine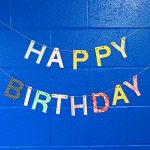 Celebration Banner: Uses Ellison Die Cutting Machine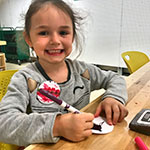 Custom Button Pin: Uses Button Maker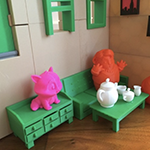 Dollhouse furniture: Uses the 3D Printer
  There's a Cricut App for That!