Middle School Programs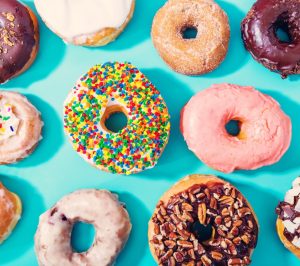 Tuesday, February 27th • 7:00 – 7:45 pm
Who has the best-tasting doughnuts in town? You decide!
Monday, March 5th • 6:30 – 8:30 pm
Skilled sewers: Bring your own patterns, fabric, and notions to this open sewing lab. Get guidance and support while you create your own project. Patterns and supplies are not provided.
Tuesday, March 13th • 5:00 – 6:00 pm
Learn about Easel, the free Carvey software you can use to design and prepare projects. Located in the Makery, the Carvey is a milling machine that engraves, shapes, and carves designs.