Middle School Programs

Tuesday, June 13th • 7:00 – 8:00 pm
Get time and money-saving tips from a Six Flags enthusiast. This season-pass holder teaches you what he's learned about navigating the park to get the most out of each visit.
Wednesday, Jun 14th • 4:00 – 5:00 pm
Are you a fan of Japanese anime and manga? Are you looking for new titles to read or watch? Or just want to talk about your favorites? Then this is the club for you. Each month features different snacks from Japan.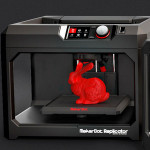 Thursday, June 15th • 4:00 – 5:30 pm
Learn the basics of 3D design and printing. Turn your ideas into real objects.
Friday, June 16th • 7:00 – 8:30 pm
Play EPL's version of Cutthroat Kitchen for a chance to win prizes. Each team has 25,000 Library "dollars" and a chance to spend those dollars on themselves, or to sabotage the other teams—all while attempting to create a masterpiece.

Tuesday, June 27th • 5:30 – 6:30 pm
Calling all board gamers! We'll provide board games and all you have to bring is your sense of adventure and competitive nature. So don't miss out on the fun! Presented with The Gaming Goat in Elmhurst.

Wednesday, Jun 28th • 6:00 – 7:30 pm
User Perler Beads to design your own custom magnet. We'll have patterns for your favorite characters, including superheroes, Disney, Harry Potter, and Pokemon, or design your own. All materials provided.
Friday, June 30th • 6:00 – 7:00 pm
Who doesn't love s'mores? Come and learn how to make s'mores in the toaster oven instead of over a fire. Requirement: Must love chocolate! All materials will be provided.