Middle School Programs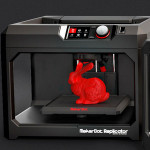 Thursday, April 6th • 4:00 – 5:30 pm
Learn the basics of 3D design and printing. Turn your ideas into real objects.
Saturday, April 22nd, 29th & May 6th • 2:00 – 3:30 pm
Join professional photographer and NBC cameraman Julio Martinez for a beginner's manual photography course. This hands-on class will include outdoor work and portrait shots.
Tuesday, April 25th • 6:30 – 8:30 pm
Calling all board gamers! We'll provide board games and all you have to bring is your sense of adventure and competitive nature. So don't miss out on the fun! Presented with The Gaming Goat in Elmhurst.
Friday, May 5th • 7:00 – 8:00 pm
Learn the basics of soldering in this hands-on class. All materials are provided. Participants will go home with a soldered circuit. No prior knowledge or experience of the equipment is required.