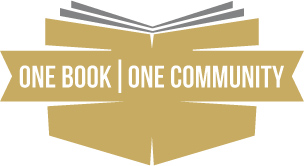 One Book, One Community is an opportunity for the entire Elmhurst community to read and engage with the same book. The six titles on this page were singled out for their readability, quality, and potential to inspire thought-provoking discussion while introducing readers to new topics.
The book chosen for 2017's One Book, One Community is below. Voting ended January 31.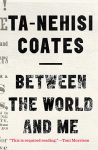 Between the World and Me by Ta-Nehisi Coates
In this profound work, Ta-Nehisi Coates offers a powerful new framework for understanding our nation's history and current crisis. The idea of race in America damages us all but falls most heavily on the bodies of black women and men—exploited through slavery, segregation, imprisonment, and murder. What is it like to inhabit a black body and find a way to live within it? How can we all honestly reckon with this fraught history and free ourselves from its burden?