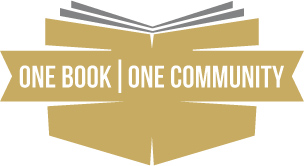 One Book, One Community is an opportunity for the entire Elmhurst community to read and engage with the same book. The six titles on this page were singled out for their readability, quality, and potential to inspire thought-provoking discussion while introducing readers to new topics.
Vote below to choose the book for 2017's One Book, One Community. The top pick becomes the focus of our summer reading program. Voting ends January 31. After the votes are tallied, we'll announce the title in the summer issue of Fine Print.
---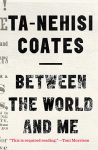 Between the World and Me by Ta-Nehisi Coates
In this profound work, Ta-Nehisi Coates offers a powerful new framework for understanding our nation's history and current crisis. The idea of race in America damages us all but falls most heavily on the bodies of black women and men—exploited through slavery, segregation, imprisonment, and murder. What is it like to inhabit a black body and find a way to live within it? How can we all honestly reckon with this fraught history and free ourselves from its burden?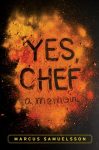 Yes, Chef: A Memoir by Marcus Samuelsson
In this love letter to food and family, Samuelsson regularly walks to his Swedish grandmother's house to prepare a roast chicken for Saturday dinner. He is Ethiopian and adopted, and he grows up to become a world-renowned chef. Yes, Chef chronicles Samuelsson's journey from his grandmother's kitchen to his arrival in New York City, where his talent and ambition  earned him The New York Times three-star rating at the age of twenty-four at Red Rooster in Harlem.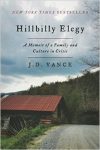 Hillbilly Elegy: A Memoir of a Family and Culture in Crisis by J. D. Vance
This is a passionate and personal analysis of a culture in crisis—white working-class Americans. The decline of this group, a demographic of our country that has been slowly disintegrating over 40 years, has been reported on with growing frequency and alarm, but never before been written about from the inside. Former Marine and Yale Law graduate J. D. Vance tells his true story of what that social, regional, and class decline feels like when you are born with it hung around your neck.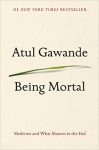 Being Mortal by Atul Gawande
The inescapable realities of aging and death are often covered up by medicine and doctors' good intentions with false hopes and treatments. Through eye-opening research and gripping stories of his own patients and family, Gawande, a practicing surgeon, reveals the suffering this dynamic has produced. He examines the ultimate limitations and failures—in his own practices as well as others'—as life draws to a close. And he discovers how we can do better.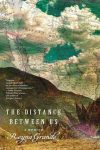 The Distance Between Us by Reyna Grande
In a childhood spent torn between two parents and two countries, Reyna Grande looks back on those tumultuous years as her parents trek across the Mexican border to "El Otro Lado" (The Other Side) in pursuit of the American dream. Reyna and her siblings stay in the care of their stern, already overburdened grandmother and wait for their mother's return. When the time comes, Reyna must prepare for her own journey to "El Otro Lado" to live with her long-absent father, who has haunted her imagination for years.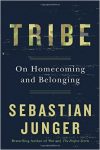 Tribe: On Homecoming and Belonging by Sebastian Junger
Benjamin Franklin once lamented that English settlers were constantly fleeing over to the Indians—but Indians almost never did the same. Since then, tribal society has exerted an almost gravitational pull on Westerners. Author Sebastian Junger shows us just how at odds the structure of modern society is with our tribal instincts, arguing that the difficulties many veterans face upon returning home from war do not stem entirely from the trauma they've suffered, but also from the individualist societies into which they must reintegrate.