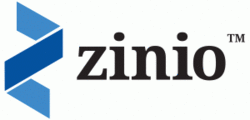 Love reading magazines? Try ZINIO, the Library's new eMagazine collection and read them on your iPad, Android tablet, Mac or PC. We've selected over 100 popular magazines (see the complete list of titles). You can read the full-color, cover-to-cover issues as soon as they're available–no waiting. Intrigued? To get started, watch the tutorial on setting up your account below.
Instructions
Setting up your Account:

In order to access Zinio, you will set up two separate accounts, a library account and a personal account.   NOTE: These  two accounts can use the same email and password.
Go to the Zinio Site by clicking on the link at the top of this page.
Enter your library card number and last name to connect.
Log in or to create a new account, click Create New Account on the top right.
Choose the magazine issues you want and click check out.
Read your magazines in your browser or using the Zinio for Libraries app. (see "Reading Magazines" below)
To access additional magazines, add them to your collection by revisiting steps 1-4 above.
Reading Magazines:
iPad & Android Device: Download Zinio for Libraries app and login with your same email and password.
iPhone and all other mobile devices: Create a secondary account (using the same email address) on the commercial Zinio website ( http://www.zinio.com ) and download commercial Zinio app (not Zinio for Libraries. This app is scheduled for release to iPhone® and Kindle Fire™/Fire™ HD later in 2015).
PC/Mac: Read them right in your browser
F.A.Q.
1. Can I recommend a title to add to the eMagazine collection?
While not every title is available to libraries, we would love to hear what titles Elmhurst Library card holders want us to include in this service.
Email reference@elmhurst.org to make a suggestion.
2. For how long can I check out a magazine?
There is no loan period.  You keep the magazines for as long as you like.  You can delete them from your personal collection when you've finished with them.
3. Can I print from a magazine?
The ability to print is determined by the publisher of each magazines.   Depending on the publisher, you can print a range of pages, a single page or none at all.
Printing is not available from the mobile apps.  You must print while using Zinio in your browser.
4. If I already have my own Zinio account, can I use it for my library account as well?
Yes.  If you want to use the same username and password for both accounts, your password on your pre-existing Zinio account must have at least 7 characters & include letters and numbers.  You can view magazines from Zinio and Zinio for Libraries inside the commercial Zinio app.
5. When I select a magazine, will I continue to get new issues?
No, but you can register to be contacted when new issues come out.  Just check the box when you check a title out or change your account settings on the settings page.
6. How can I install Zinio on my Kindle Fire?
Read Zinio's Kindle Fire F.A.Q. at http://imgs.zinio.com/faq/kindlefire.html.
List of Titles